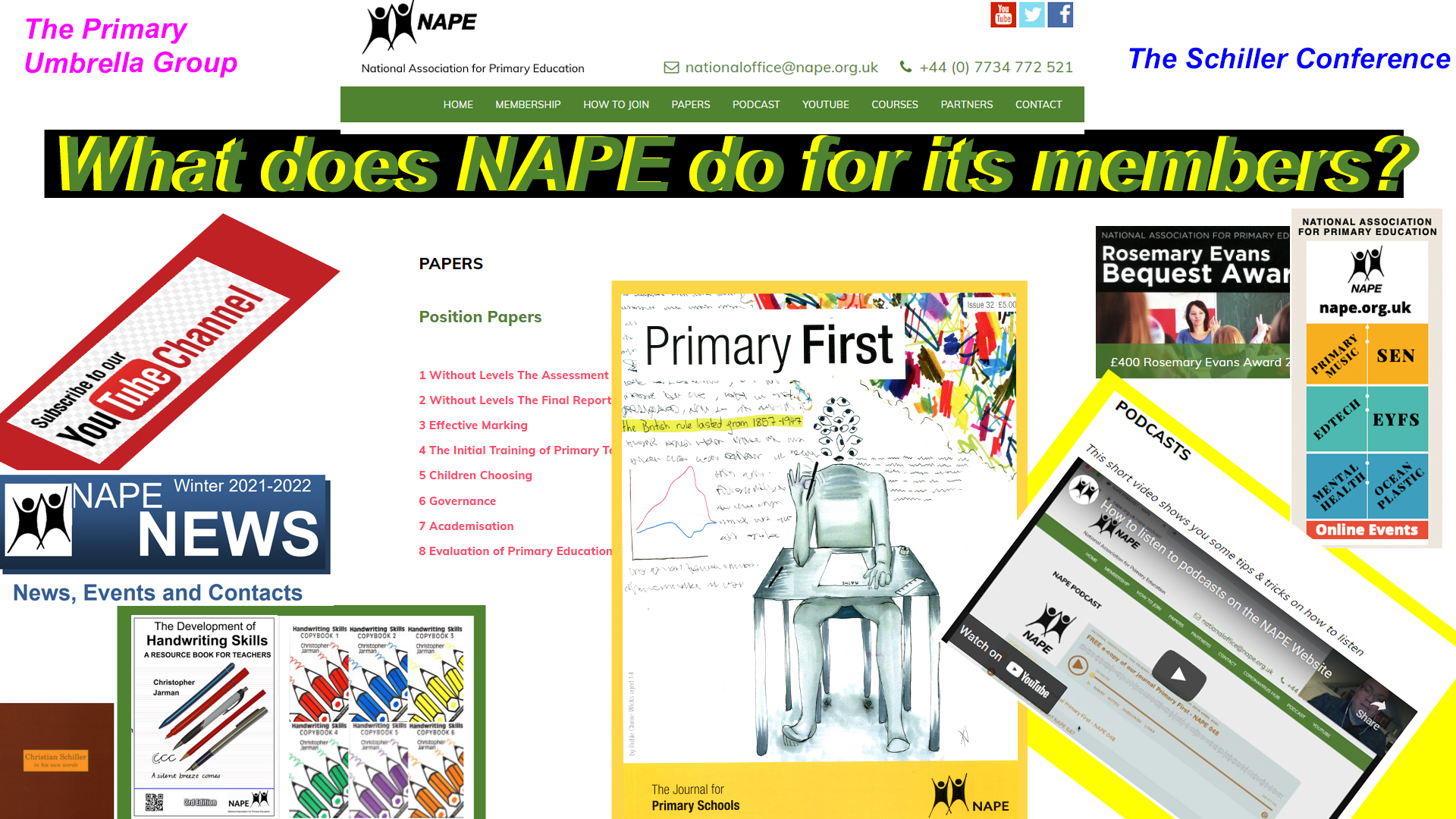 All are welcome as members; Heads, Teachers, Teaching Assistants, Parents, School Governors. Inspectors, Administrators and entire School Communities.
Members have an important voice exercised democratically. We influence public opinion and regular meetings are held with government ministers. The association is totally neutral politically.
There are meetings of members both locally and nationally. NAPE encourages and supports local associations to be formed.
Conferences and workshops are arranged both locally and nationally whenever possible.
The association is administered by an elected National Council meeting termly to review progress and discuss national issues. Detailed administration is delegated to an Executive Committee which reports to the Council.
NAPE is a prominent member of the Primary Umbrella Group which brings together all organisations working in the primary sector including subject associations and unions. This is a new and rapidly developing field of work which is facilitating cooperation and partnership.
All aspects of education are experienced by children in their primary schools and we have strong links with subject associations such as the Primary Umbrella Group. We often engage in cooperative ventures with them.
The National Association for Primary Education speaks for young children in our schools and all who work with them, be part of that voice, join us and apply for membership now.
.