---
FULL SET – The complete set costs £55.00 (£45.00 for NAPE members) plus p&p, and includes: Teachers Resource Book with full set of 12 Workbooks and copybooks for under fives upwards
The Resource Book contains 85 pages on the history of handwriting, things to do and Interesting facts about the subject. There are over 40 photocopiable copy pages.
OR
A photocopiable resource book for teachers – available separately NOW AT £25 each or £20 to members
Six copy books – available separately NOW AT £3 each
Six photocopiable workbooks – available separately NOW AT £2 each
FREE downloadable parent's booklet when scheme purchased (Password supplied)
Plus post & packing of £5 for orders up to £50.00 and £8 for larger orders. For a sale or return pack please contact: NAPE at 07734772521 or Email: nationaloffice@nape.org.uk
---

There is a series of NAPE teaching of handwriting videos which demonstrate the use of the scheme at different ages from Early Years to KeyStage 2 followed by a video on Calligraphy. Please Click the icon.
---
---
Full details, follow the links, Copy books 1-3 and Copy books 4 to 6.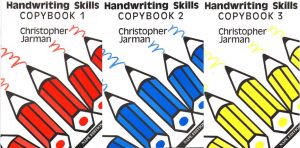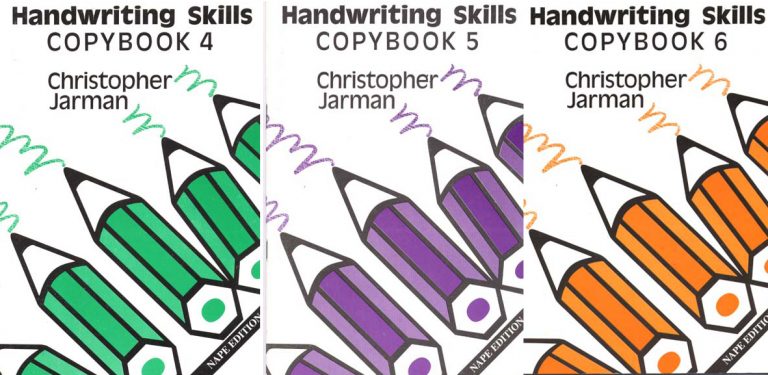 ---
Workbooks 1-6 Click for sample details,
---

---
Reference to assessment standards in Handwriting
Working at the expected standard in English Writing at the end of Key Stage 2
maintain legibility in joined handwriting when writing at speed.
Standards & Testing Agency (2017) National Curriculum Assessments 2018/2019 (Pages 4 & 5).